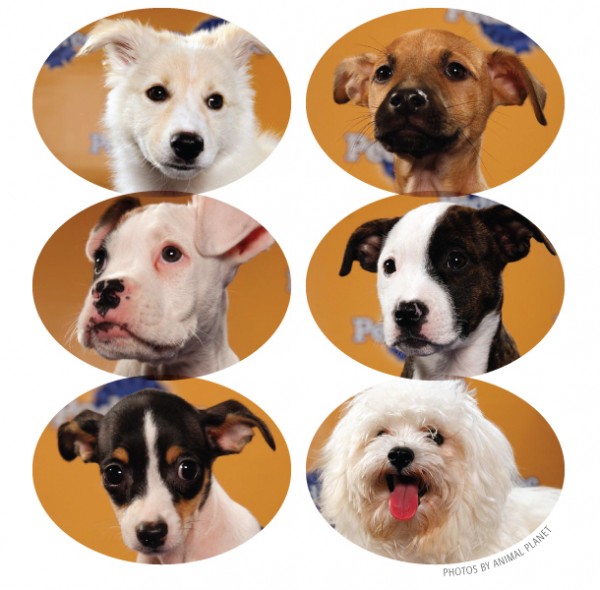 The big Super Bowl game is just days away! But you have to check out Animal Planet's Puppy Bowl Super Bowl Sunday at 3pm E/P.
These adorable sugars below are part of the "starting lineup." And there's even a Piglet Pep Squad!  How great is this?
And the great bonus… you can adopt ALL of these pups… ok, or one of them. Go to the Puppy Bowl website and check out the videos and all the puppy photos. Definitely a mood lifter!
And if you're interested in adopting, check out your local rescue. We got Oliver at the German Shorthair Pointer Rescue.
Enjoy the game and adopt don't shop!!