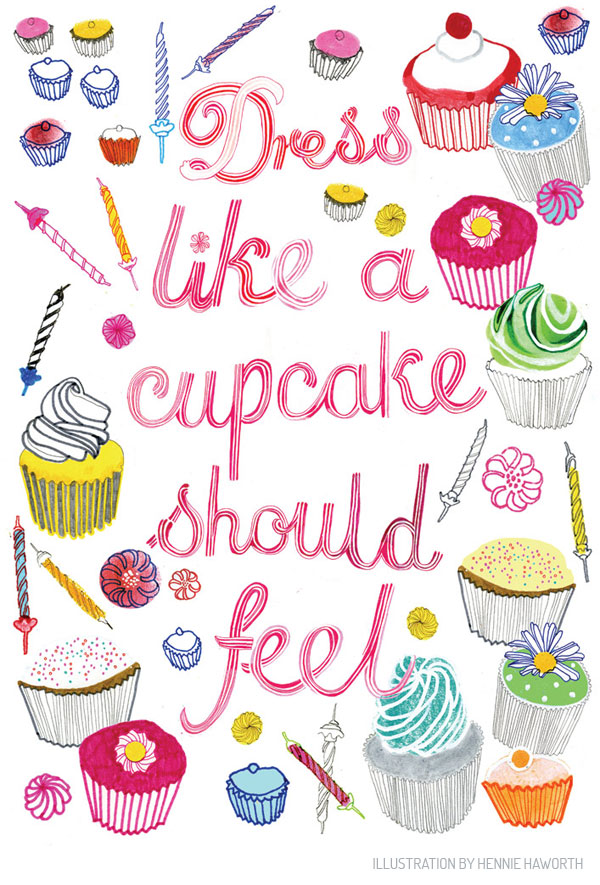 Here's a sugary-sweet illustration by Hennie Haworth. Whether you are a Fashionista or a Frugal Fannie, its fun to  wear something that makes us look and feel good. Show off your feminine divine by smelling good, brushing your teeth, and smiling often. You are a mirror for others, so if you're feeling good, share your goodness with others. They need it.
One of my favorite dresses, that gives me that fun and flirty-cupcake-feel-goodness, is this 70s dress I got from a local thrift store for $20 (I die! Watch out Rachel Zoe!).
I got it for a Halloween costume last year, but I wish I could wear it more often. It's truly fantastic! And I barely fit into it, totally zipping up some skin in the back! It's flowy and silky. I feel so posh and Hollywood with it on. I wore it earlier this year, when my awesomely talented and creative friend Valentine took me to the Opera, to see Samson and Delilah. However it is one of the dresses that ultimately should be paired with a tall, handsome tango dancer. Wink Wink!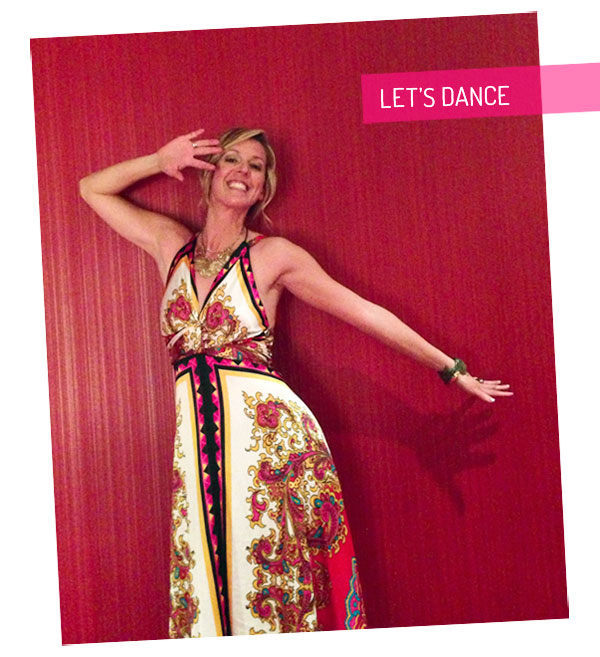 Do you have a dress or outfit that makes you feel like a queen? It oozes fun and confidence? Tell me about it.