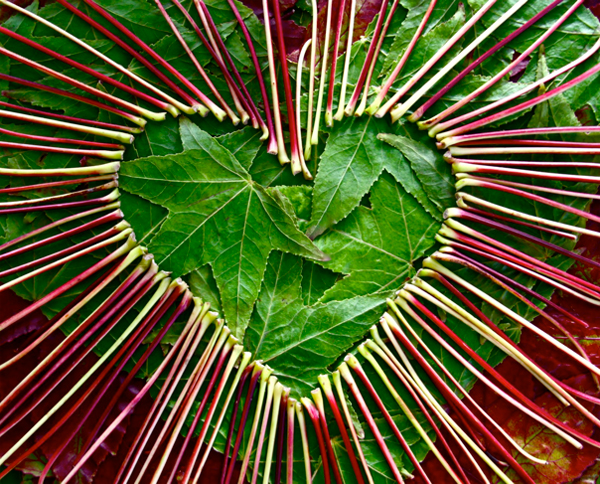 After telling my therapist that I took photos of random hearts I found traveling through Europe, she told me about this amazing San Francisco artist, Page Hodel, who creates these beautiful and symbolic hearts.
Page and her soul mate Madelene found perfect true love — the kind where the universe comes alive. Every Monday Page created a heart, constructed from a variety of materials, such as berries, clothespins, nails, etc, on Madelene's doorstep  so she would go out the door to work Monday morning and begin her week with a reminder  of how much Page loved her. Tragically, Madelene was diagnosed with ovarian cancer in 2006, and died four months later, and less than a year after she and Page met.
Page told Madelene before she passed that she would continue to make her a heart every Monday for the rest of her life, in honor of their beautiful love.
"I  knew no matter how sad I felt I could ALWAYS make Madelene a heart. It always made me feel better."
True love embraces the world, and Page's art is testimony to its enduring faith.
Check out this link, Mondays Hearts for Madelene to receive Page's weekly heart creations and continue the giving of love, by sharing the hearts and link with others.